May 10th marked a big day in China. On this date the International Forum on China Brand Development was held in the Shanghai Expo Center. The focus of the forum, Building Authentic Domestic and Global CHINESE brands. All we can say at CenterBrain is "hooray".
5月10日成为中国一个重要的日子。这天中国品牌发展国际论坛在上海展览中心举办,论坛的主题为"中国品牌·世界共享"。全脑思维为这振奋人心的消息欢呼!
Since 2012 when Jim Ebel, CEO of CenterBrain Partners, was asked to come to China at the invitation of GDUFS he has been on a journey to raise the awareness of the importance of building brands. That task hasn't always been easy.
2012年,全脑思维公司总裁Jim Ebel应广东外语外贸大学邀请来到中国,从此开启了一段致力于提升人们对品牌打造意识的重要性旅程,这一路走得并不容易。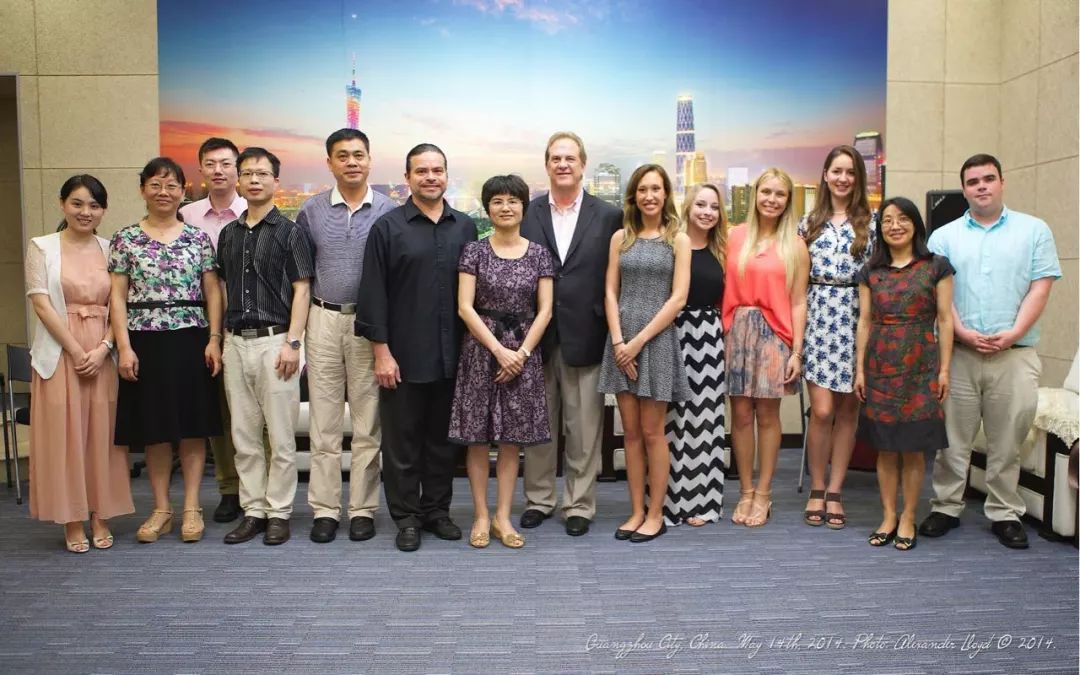 "I faced a lot of interest in the topic of branding, but also a lot of resistance to change. In 2012 Chinese companies were making lots of money as OEM's, making products for the great brands of the world, most of them from the U.S. When things are good, people just don't change."
"我碰到过很多对品牌感兴趣的人,也有很多迟疑改变的。2012年,中国企业通过OEM为世界知名品牌代工,其中大多数是美国品牌,以此获得大量财富。当形势利好时,人们不愿做出改变。"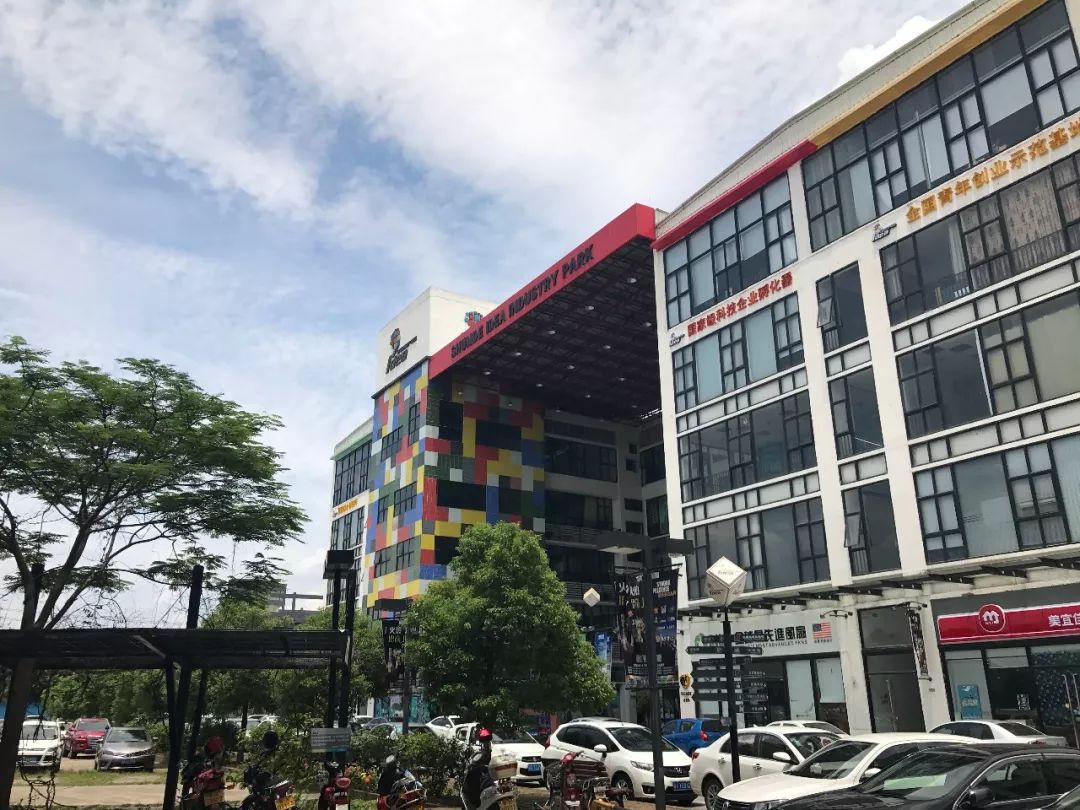 Jim persisted with his mission, building a brand team and opening an office of his highly successful global brand consultancy in Shunde. "We needed to make a commitment to China and we hoped that China would make a commitment to brands and to the skills that have allowed CenterBrain to develop 220 global brands over the last 27 years. But that's not exactly what happened."

Jim一直坚持自己的使命,打造了一支品牌团队,将其非常成功的全球品牌定位公司的中国办事处设立于顺德。"我们对中国做出了承诺,也希望中国能下定决心打造品牌,并器重品牌打造所需的专业技能,即全脑思维公司在过去27年帮助打造超过220个全球品牌所用上的技能。然而,事实并非如此。"
Ebel noted that he uncovered an even more basic problem in 2012, "Chinese companies had almost no one on staff that understood the sophisticated processed to build well-positioned brands, and many companies had been cleverly ripped-off by so-called consultants that told them they just need a logo, some colors, a name and a "creative" ad campaign."
早在2012年,Ebel就察觉到一个根本性问题,"中国公司内几乎没有员工了解如何打造一个定位良好品牌这一复杂过程,而很多公司被所谓的顾问诱导,以为他们仅需一个logo,几种颜色,一个名字和一项颇具"创意"的广告活动就够了。"
Ebel realized that there was some fundamental work that still needed to be done, so he launched the CenterBrain Institute, a knowledge building workshop that many companies and universities have used to rapidly improve "brand talent" in the marketplace.
Ebel意识到还有很多基础工作需要完成,所以他推出了全脑思维培训机构(点击了解详情),这是一个在市场上被许多公司和大学用来快速培养"品牌人才"的知识打造课程。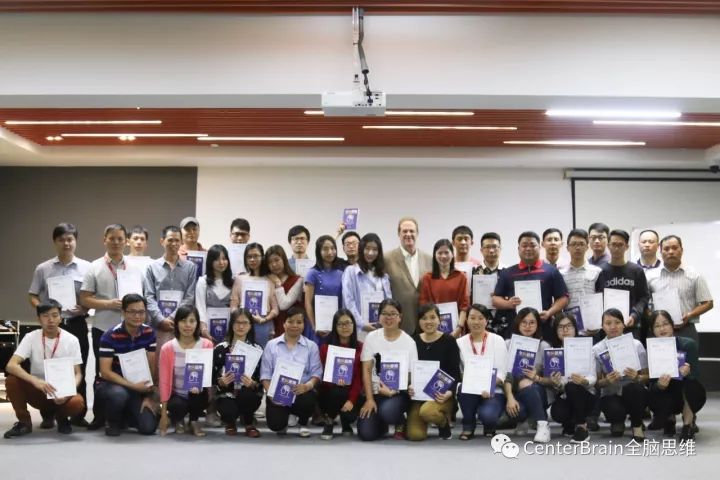 The International Forum on China Brand Development held on May 10th — The "Chinese Brands Day" in Shanghai, sends a strong signal to Chinese companies and perhaps the world that China is getting serious about brands, something Jim Ebel has been saying now for years. "Brands are soft-power, they convey your culture and creativity to the rest of the world. Great economies need them to be successful in the 21st century, even as much as technology" Ebel said.
中国品牌发展国际论坛在5月10 日"中国品牌日"这天于上海举办,向中国企业乃至世界发出了强烈的信号,表明中国开始认真对待品牌,这也是Jim多年来一直强调的。"品牌是软实力,它们将你的文化和创意传达到世界各地。在21世纪,强大的经济体需要大量品牌来获得成功,甚至需达到和技术一样的数量。" Ebel说道。
Ebel went on, "As a global brand positioning company, we are glad to see that Chinese brands are striving to join the global brand competition club. As the world's largest manufacturingeconomy, lots of famous brands are made right here in China. China is beginning to field brand talent, they have the capital and the know-how. But, Chinese business has to have the fortitude and the patience for brands. It takes time and money to create brand assets. A lot of companies have been hesitant to be patient with brand building."
"作为一家全球品牌定位公司,我们很高兴看到中国品牌正在努力加入世界品牌竞争俱乐部。中国作为世界上最大的制造业经济体,大多数知名品牌源于中国制造。中国拥有资本和制造才能,且开始引入品牌人才。但是,中国企业对待品牌必须拥有毅力和耐心。打造品牌资产需要时间和金钱。很多公司缺乏耐心所以迟迟不愿行动。"
And, China faces another challenge. Foreigners are somewhat reluctant to buy ChineseBrands.
同时,中国还面临另一个挑战。外国人在购买中国品牌时表现出迟疑的态度。
Recently, BrandZ™️, the world's largest brand equity database, conducted a study to understand global perceptions of Chinese brands. They asked Westerners the question, "Does knowing that a brand comes from China affect your purchase interest?" To consumers from England it mattered the least, with just 28% saying it affected their purchase decision. Yet, in the US, nearly 50% of Americans thought that knowing a brand is a Chinese brand could weaken their interest.
近期,BrandZ™️——全球最大的品牌资产数据库,进行了一项关于全球消费者对中国品牌看法的研究。他们向西方消费者提问,"如果您知道一个品牌来自于中国,您对它的购买意愿将会变得…"。英国消费者对中国品牌的看法受影响最小,只有28%的人称会影响他们的购买决定。然而,在美国,近50%的美国人表示知道这个品牌来自于中国将会削弱他们的购买意愿。
Ebel, who is an American, thinks this is just a temporary issue. "Americans love brands that are different and positioned to connect to their values. In the 80's the Japanese came to America with brands and they were quickly accepted, just ask Sony, Toyota, Nissan and Honda about this. In the 90's Korean brands like Samsung, Kia, Hyundai, and LG won the hearts and wallets of Americans too. Chinese brands need to understand the concept of branding at a deep level, that's the key. One important factor is to really understand how the consumer thinks and acts, something we call the That's Me factor. Again, is it about brand positioning, nothing more nothing less."
Ebel作为一名美国人,他认为这只是一个暂时性问题。"美国人喜欢那些与众不同且定位和他们的价值相联系的品牌。在80年代,日本品牌初次来到美国,很快就被接纳了,看看索尼、丰田、日产和本田的表现就知道了。在90年代,三星、起亚、现代、LG这些韩国品牌俘获了美国消费者的心和钱包。中国品牌需要深刻理解品牌的概念,这是关键。非常关键的一点是真正理解消费者的想法和行为,也就是我们称之为"那就是我"的因素。简而言之,就是品牌定位,没有比这更重要的了。"
As discussed at the Shanghai forum, and what we at CenterBrain Partners also advocate, is to stay focused on three things when beginning to build your brand.
正如这次上海论坛所讨论的,以及我们在全脑思维公司所提倡的一样,在开始打造您的品牌时,要把重点放在以下三方面:
Find your technology or product advantage and clearly communicate it through brand positioning.

找到您的技术或产品优势,并通过品牌定位清晰的表达它。
Know your consumer at a very deep level not just demographically, but her persona.

深入了解您的消费者,不仅是从人口统计学方面,而是她的人物画像。
Flawlessly execute the brand positioning across media choices, (POEM- Paid, Owned, Earned, Micro)

在多个媒体渠道(POEM即付费媒体、自有媒体、赢得媒体、微媒体)完美执行品牌定位。
Then, give the brand a chance. Don't expect immediate ROI. Brands are assets that are built, not just sales that are generated. If you are patient and focused, building a strong brand positioning using consumer driven methods, and if you maintain a consistent in market execution at the right investment levels for just three years, the brand will give back for at least 10 years. Long-term ROI will be extraordinary.
然后,给品牌一点时间。不要立刻期待投资回报率(ROI)。品牌是需要时间来建立的资产,而不仅仅是销售额。如果您耐心且专注,用消费者驱动的方法建立强有力的品牌定位,并且在市场执行中您能持续投入合适的资金,仅需3年,品牌将带来至少10年的投资回报。长期的投资回报率是非常可观的。
We're looking forward to seeing more China brands join the stage with those from the U.S. and Europe. China will build global brands, perhaps this is the real beginning.
我们期待看到更多的中国品牌与美国和欧洲的品牌一起登上舞台。中国要打造世界品牌也许现在才是真正的开始。